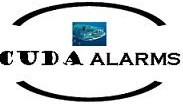 cuda alarms
camper trailer security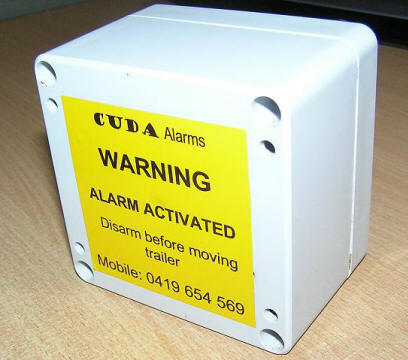 The Australian made CUDA Alarm is a portable alarm that is powered internally by two 9 volt batteries and controlled by a micro-processor. Any attempt to move the trailer will trigger the alarm resulting in activation of the 103db siren for 30 seconds. The alarm will then automatically reset to "active" monitoring mode. If the trailer is stolen the alarm will continually sound until the towing vehicle and/or trailer is stationary.
The unit is supplied with a mounting plate which is attached to the draw bar of the trailer, protecting the siren from damage and also amplifies the siren when the alarm is triggered.
The CUDA Alarm should be mounted facing to the front of the trailer maximising the efficiency of the unit to detect movement of the trailer. Once the unit is armed by the supplied key the alarm will "chirp" after approximately 30 seconds to advise the operator that the unit is active.
The alarm can be subjected to inclement weather and hosing including water pressure cleaners, resulting in no deficiencies in operation. The two 9 volt batteries should last approximately 12 months depending on usage & alarm will "chirp" three times to advise you the batteries require replacing. The siren is rated at 103 dB - the same as a jet flying overhead at 300m. The siren is categorised as very loud.
The CUDA Alarm is $210 as a special introductory offer. Normally $260 plus $15 postage.
More details can be seen at http://www.cuda-alarms.com.au


info provided by Joe Indelicato from Cuda Alarms
may 2009