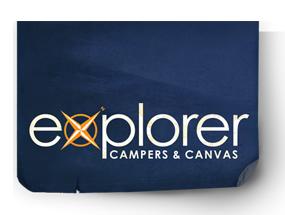 explorer tray back
from explorer campers & canvas
Explorer Campers & Canvas in West Gosford on the NSW Central Coast have just introduced an all new tray back camper into their range which compliments the already popular ute well-back camper.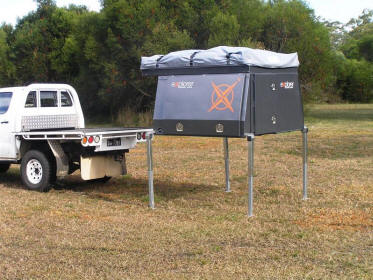 The camper can be set up on its legs and be left in your yard or shed for storage between trips. All legs are included in the base price.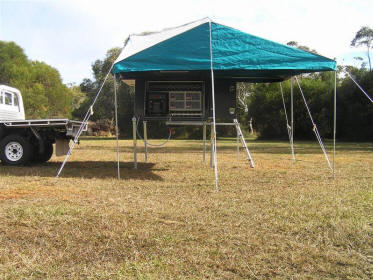 The camper can be removed from the vehicle at camp and left set up or removed from the vehicle and set up whilst on its legs.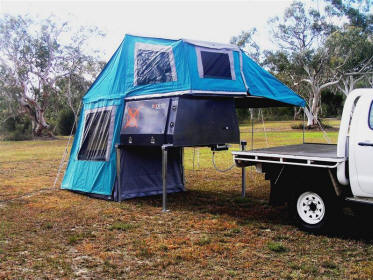 The optional enclosed bedroom can be zipped onto the main tent section which provides you with two large screened windows and a screened door. It also has a skirt that drops from the rear of the camper to the ground and has a zip in bucket floor which can be attached. This provides you with an area to set up bedding for additional people or an area for you to store clothing bags etc.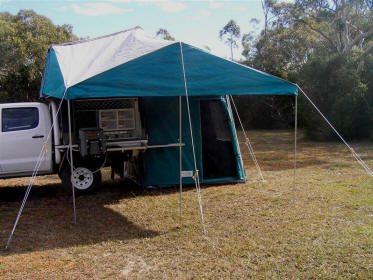 If you are doing a road trip and donít want to remove the camper from the vehicle you can simply set it up all attached to the car, a set up similar to this should take fifteen minutes. If you are setting up the tent and awning you would be comfortably set up in ten minutes.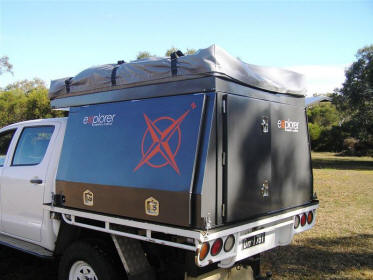 The camper is manufactured from 3mm marine grade aluminium it is powdercoated to match your vehicle's colour. The camper as displayed including the legs weighs only 320kg.

For further information please contact Explorer Campers & Canvas via their website: www.explorercampers.com.au


thanks to Andrew Lynch from Explorer Campers & Canvas for providing this information
july 2011