NSW
McNamara Reserve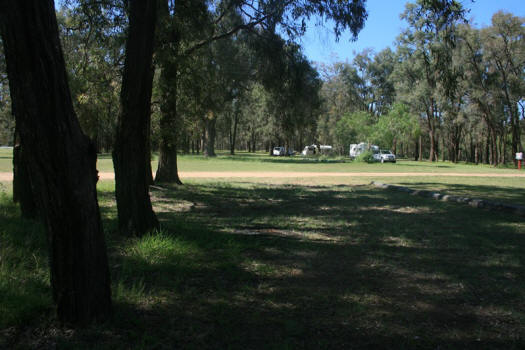 Members are invited to attend the group get together at McNamara Reserve NSW
If you would like to attend please add you name to the poll
An ice-breaker e-mail will be sent to the address you have registered your interest
in the poll two weeks before the meet. Please reply to confirm your attendance.
The icebreaker has been known to end up in your spam folder.

YOUR HOST for the weekend will be Mark Hamon.
WHERE. McNamara Park, Main Road/Paynes Crossing Road, Broke.

WHEN. On the weekend of Saturday 19th to Sunday 20th May.

CAMPING. We will be bush camping in informal campsites next to Wollombi Brook 100 metres up from the general store on the opposite side of the road. Maximum stay is three nights.

CAMPING FEES. No camping fees.

MAKING ARRANGEMENTS. Just add your name to the poll.

GETTING THERE. Broke is around an hours drive west of Maitland in the Hunter Valley NSW.

THE ROAD. The road is tar.

POWER. There are no powered sites.

WATER. Please bring your own drinking water.

CAMPFIRES. Small campfires are allowed in the fire pits provided.

FIREWOOD. Please bring some firewood along.

TOILETS. There are flushing toilets.

SHOWERS. There are no showers.

DOGS are welcome & must be kept on a leash at all times.

RUBBISH. There are rubbish bins provided.

ACTIVITIES. Wineries are only minutes away.
INFORMATION.
Wine Diva http://www.winediva.com.au/wineries/wineriesSearch.asp
Visit NSW http://www.visitnsw.com/destinations/hunter/hunter-valley/broke

Come sit & relax with a bunch of like minded people. Check the modifications others have done to their camper trailers to make camping life all that more enjoyable. You might meet as complete strangers on the Friday evening, but will part old friends such is the camaraderie.

You do not need a camper trailer to attend. Members without a camper are more than welcome to come along & get a first hand unbiased opinion of a particular camper trailer from their owners. Come along & meet the faces behind the typing. You are also very welcome to drop in for the day.

Please keep in mind that the group owners will not accept any responsibility for members & non-members actions during the weekend get together. If you decide to attend, it is solely at your own responsibility, including any side trips or outings during the weekend meet.

Australian CamperTrailers Group co-owners

Rob, Kevin & Jason