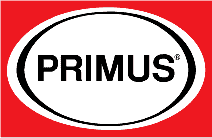 two new primus portable heaters
portable buddy & little buddy
Primus have released two new portable gas air heaters, the Portable Buddy & Little Buddy, both using a non-refillable 468gram disposable cylinder. Although a safety feature of these heaters is a low oxygen safety shut-off system, they carry plenty of warnings that they should only be used in a well ventilated area, to the extent that the instruction manuals have diagrams showing what the meaning of well ventilated is. It goes on to say that the heaters are for outdoor use only, they consume air & could endanger life if used in an unventilated space as monoxide has no odour. They should never be used unattended. Another safety feature includes a shut off in case the heater gets knocked over. The heaters specs say the butane non-refillable cylinder produces heat for up to six hours at the low setting & three at high.
little buddy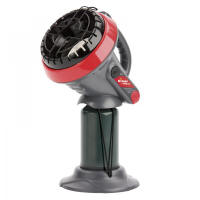 Easy to use and easy to store, the Little Buddy™ is perfect for keeping you warm when you're out and about. Rugged and sturdy while still being lightweight enough to be the right sized solution for instant heat when you need it, where you need it. user manual

• 4,300 BTU/Hr
• Low oxygen safety shut-off system
• Tip-over safety shut-off
• Push-button ignition
• Uses 450g disposable Propane cylinder
• Heats up to 5½ hours
• 3 year warranty

dimensions mm: 382H x 204D x 343W
gas consumption Mj/hr: 9.5
gas consumption g/hr: 189
burner performance: 4,000/9,000 BTU
weight: 3.6kg excluding gas cylinder


portable buddy
Easy to use and easy to store, the Portable Buddy™ is perfect for keeping you warm when you're out and about. Rugged and sturdy while still being lightweight enough to be the right sized solution for instant heat when you need it, where you need it. user manual

• Adjustable heat settings from 4,000 to 9,000 BTU/hr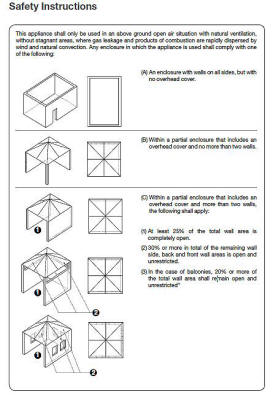 • Low oxygen safety shut-off system
• Fold down handle
• Tip-over safety shut-off
• Push-button ignition
• Uses 450g disposable Propane cylinder
• Heats up to 3 hours on HI, 6 hours on LO
• 3 year warranty
dimensions mm: 432H x 254D x 210W
gas consumption Mj/hr: 9.5
gas consumption: g/hr: 189
burner performance: 4,000/9,000 BTU
weight: 3.6kg excluding gas cylinder
links
dangers of gas heaters http://www.campertrailers.org/heater_dangers.htm
by Rob
november 2011