think solar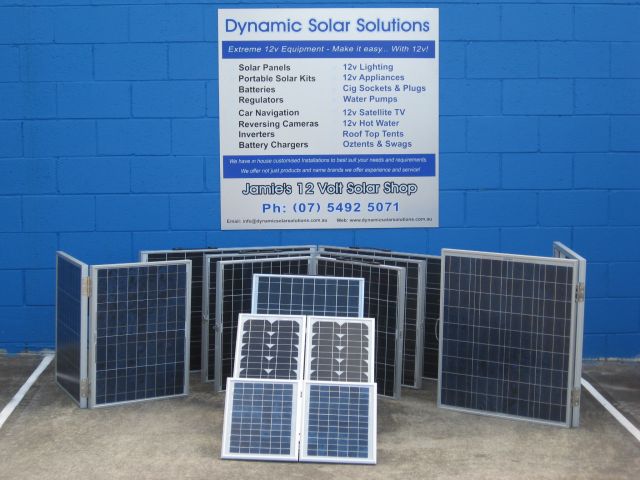 Solar Power is vast becoming popular with the keen traveler, to have the ultimate setup and to be totally self sufficient. Everyone wants to know about Solar and also how to receive an independent source of power when they are on their travels.

It all comes down to what your items and appliances draw in power. You need to work out what consumption on each appliance uses in watts, volts or amps. Most quality products will have a stamp on them telling you of their consumption. Some of the most common appliances we see our customers use are fridges, lights, TV/DVD & Cpap machines. Once you have worked out your power consumption then you can work out what size solar panel would suit your application.

There are a number of different Solar Panels available in today's market. Be aware of the price you pay to the quality and warranty of the Solar Panels you want to buy. Name brand panels e.g. BP, Kyocera, Sharp, UniSolar are very well known solar panels in today's market.

Kyocera Solar Panels have some shadow tolerances with the highest voltage built into them making them one of the most efficient solar panel's available they are also called 'dark blue'. These are Multicrystalline & offer a 20 year warranty.

Solar Panels are made to absorb the sun so for a solar panel to work to its full capacity you need to face the panel at full sun. You will need to position the panel every couple of hours for the panel to receive its maximum input. You can get the solar panels permanently mounted to the top of your camper but then also you need to keep in mind that the panels need the sun and you don't always want to park in the sun. That is the great thing about Portable Folding Solar kits. They are very neat and compact. They come complete with all your accessories which will enable you to set up your panel exactly where the sun is. Remembering, that not all days are sunny you will have some cloudy days so you will have to compensate for that when sizing up what you require.

If you do decide to go with a solar panel you will require a regulator. The idea of a regulator is it controls the voltage and amps that flow into your batteries. This will stop your solar panel overcharging the batteries. Regulators come in many different sorts.

Last thing you will require is a battery or batteries. Batteries are a subject on their own. When choosing a battery make sure your dealing with people that understand what your doing and needing and give you the choice of different products and brands. The application will decide whether you use AGM, Gel, Lead Acid or Calcium & what size battery.

information supplied by Dynamic Solar Solutions

february 2009