nsw
camp cobark weekend
Saturday 21st to Sunday 22nd May 2016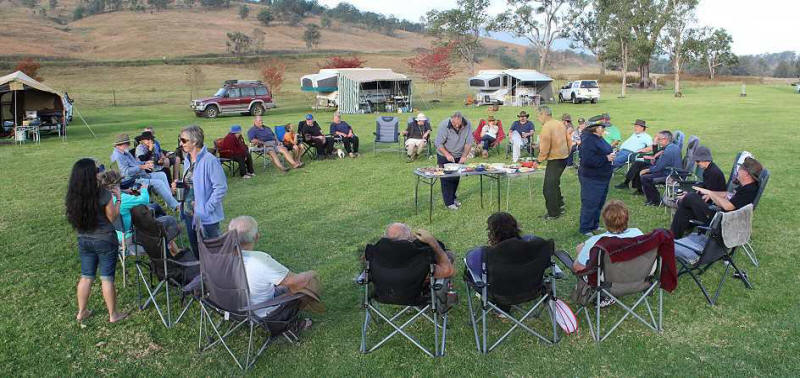 Rob & Carol hosted a members get together at Camp Cobark on Cobark Station, a fully operational cattle station situated 34 kilometres west of Gloucester, NSW in the eastern foothills of Barrington Tops on the weekend of Saturday 21st to Sunday 22nd May 2016.
Members drove from the Blue Mountains & Orange with the majority coming from Sydney. Around thirty camper trailers attended the weekend, most arriving by Friday evening with the final few on Saturday morning.
The warm autumn weather continued with most finding shade by mid afternoon. The cool evenings provided everyone the opportunity to sit around & enjoy the campfire.
While most were happy to sit around catching up with old friends, meeting new ones or seeing what modifications others had done to their camper trailers, a few headed up into Barrington Tops to explore the area.
There as a group happy hour on Saturday afternoon. It was great to see members attending their first get together enjoying themselves.
See you at the next weekend camp.
photos