Dave & Rosie's Handy Storage Shelf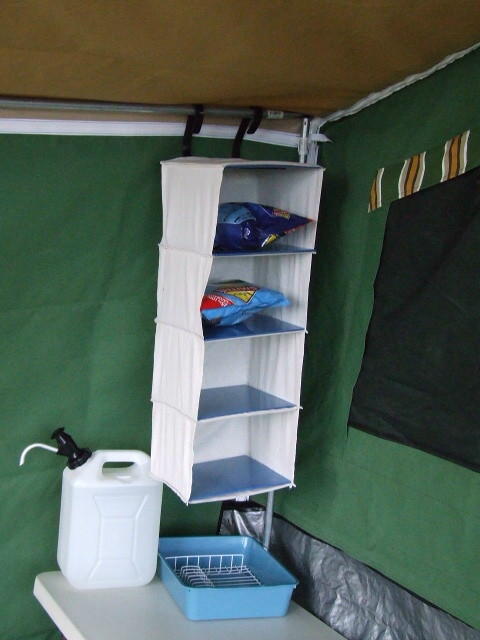 This is a easy way of storing your often used kitchen things which will also collapse down to store away saving room when travelling. The shelving is intended to hang in your bedroom robe for shoes etc.
I have added some plywood to support the shelf bottoms and bent some half inch/12mm wide flat steel for brackets to hold it onto the annex/awning spreader bar.

Thanks to Dave King for this article
november 2007